An Award-Winning Dealership: Mahwah Honda
An Award-Winning Dealership:Mahwah Honda
When it comes to customer satisfaction, Mahwah Honda has a proven track record of success. Our reputation for excellence has also been bolstered with industry recognition, including top industry awards like:
Council of Excellence Award
As you'll soon see, and there's no better place to shop for new Honda vehicles near Paramus than at our award-winning dealership.
Council of Excellence Award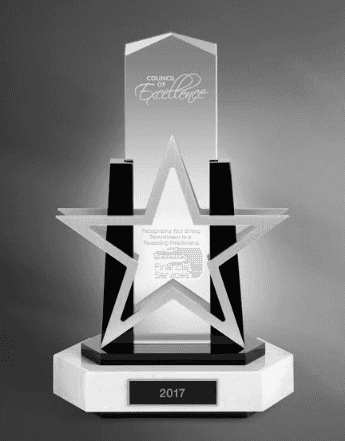 The team at Mahwah Honda is also dedicated to bringing top-notch financial services to our clients in the form of fast, hassle-free, and competitive financing and lease rates. That's why we've also been honored with 11 Honda Council of Excellence Awards! Also reserved for the top 15% of dealerships, this award through American Honda Finance recognizes excellence in auto financing through the delivery of first-rate financial services to all our customers. You can find out more about what makes financing a new Honda through our dealership such an exceptional experience by visiting our dealership to chat with our finance experts.