Swap Keys Program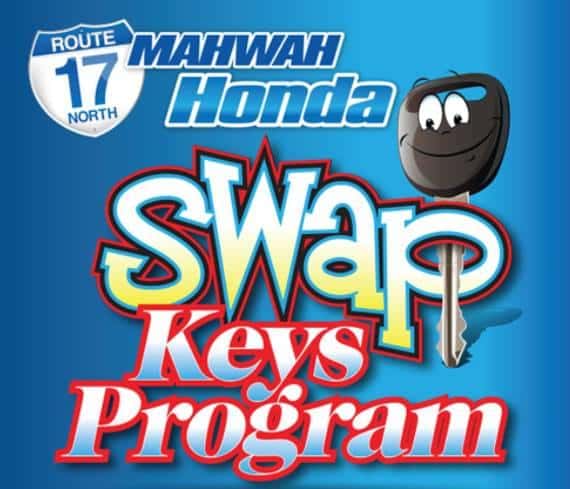 We Need Your Pre-Owned Vehicle!
Due to market conditions, there is a high demand for quality, pre-owned vehicles like yours. You are currently eligible to upgrade to a brand new Honda with our SWAP KEYS PROGRAM for little or no money down.
Above market value for your Honda
Low monthly payments
Lease or finance with Honda
Rates as low as .9% for 60 months
Lower fuel costs and increased miles per gallon
Longer and more comprehensive warranties
Experience Honda's new safety and technology
Brand new comfort and entertainment features
If you are interested in learning more about this program please see your SWAP KEY SPECIALIST for details.
---
Fill out the form below to learn more about the Swap Keys Program at Mahwah Honda!